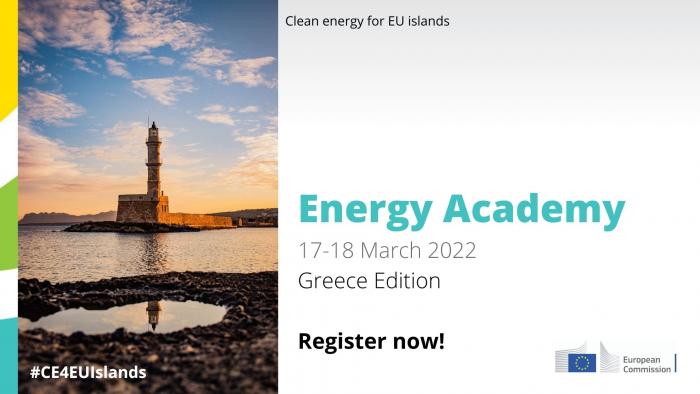 On March 17-18, the Clean energy for EU islands secretariat organises the Energy Academy focusing on Greek islands. 
The secretariat team aims to help islanders to select, evaluate, execute, and communicate about energy transition projects through a series of Energy Academy sessions.
The event will be held in Greek without translation.
The event will take place in Crete, Greece. The event is planned as a physical workshop.
Some of the plenary agenda points might be streamed, but your physical participation will be preferred. We will keep you informed about the possibility to join online. Please get in touch if you are interested.
Find the recording here.
Registration link