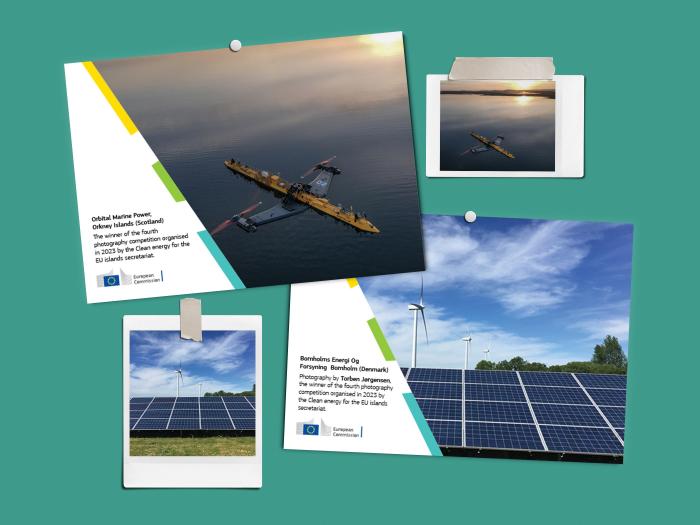 In a celebration of creativity and commitment to clean energy initiatives, the Clean Energy for EU Islands secretariat has unveiled the winners of its fourth Call for Postcards, titled "Greetings from the Islands." Amidst an array of beautiful submissions from numerous European Islands, Bornholm and the Orkney Islands have emerged as the winners of this edition.
Hailing from the picturesque Bornholm in Denmark and the enchanting Orkney Island in Scotland, these two champions have secured their places in the spotlight for their innovative and captivating portrayals of island life and renewable energy integration.
The Clean Energy for EU Islands Secretariat's decision to crown dual winners in each edition has become a tradition, highlighting the exceptional efforts and ideas fostered across Europe's diverse island communities. This year's selection process was no different, with entrants from various corners of the EU.
The winning postcards from Bornholm and Orkney Island stood out not only for their unique angles but also for their portrayal of the islands' commitment to sustainable energy practices. The postcards serve as a testament to the efforts of these islands in transforming their energy landscapes while preserving their unique natural and cultural heritage. The Orkney islands are using a wave to energy generator to create renewable energy off the shore while the sumission of Bornholm shows the combination of PV panels and wind turbines. 
With each Call for Postcards, the Clean Energy for EU Islands Secretariat brings attention to the inspiring stories and initiatives undertaken by these island communities. Bornholm and Orkney Island now stand as beacons of sustainable progress, showcasing how innovation and determination can pave the way for a cleaner and brighter tomorrow.
A special thanks to Torben Jørgensen from Bornholms Energi Og Forsyning for his submission of clean energy technology on Bornholm and Orbital Marine Power for the submission of their photograph of the Orkney Islands and the wave to energy generator.