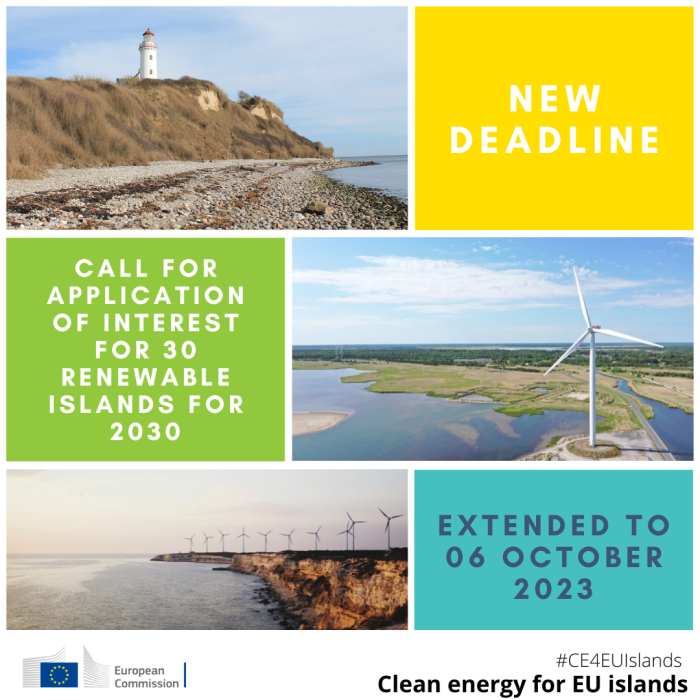 The Call for applications of interest for 30 renewable islands by 2030 is now extending its deadline. While the new deadline is 6 October 2023, we welcome earlier submissions to facilitate productive discussions. We are delighted by the substantial interest already shown by islands throughout the EU. This extension aims to accommodate busy summer seasons for some islands and to allow for thorough applications.
This call seeks to identify and support 30 islands or island groups in achieving complete energy independence through 100% renewable sources by 2030. The insights gained from these exemplary islands will guide others on their paths to comprehensive decarbonisation.
The secretariat is ready to assist EU islands in devising, preparing, and implementing energy system decarbonisation plans. Comprehensive support will be provided to both pioneering islands and followers. Together, we'll shape a sustainable future.
The application period commenced on 8 June 2023, and now extends to 6 October 2023. No matter where you are in your energy transition, your aspirations to embrace renewable energy can make a significant impact. Apply using the form via the provided link. All necessary documents and a Guide for Applicants are available below.