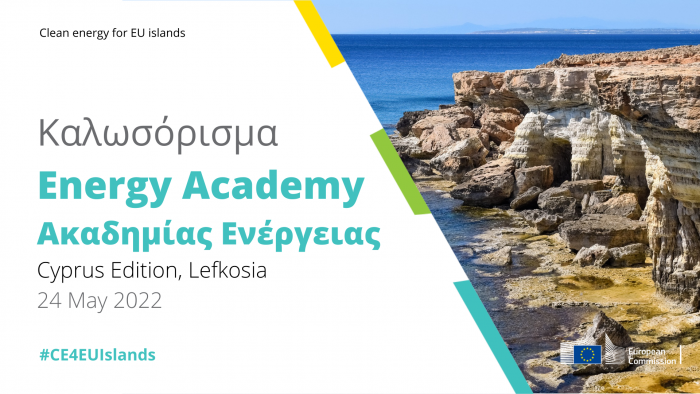 Last week, we gathered in Nicosia, Cyprus, to connect all interested stakeholders from civil society with relevant actors from the public sector, academia, and the business sector. Their common interest is the wish to help boost the country's energy transition through networking and knowledge exchange.
We started the day with an update on the developments regarding Cyprus' RES and energy efficiency and saving targets. The island is on track, but it needs to intensify its efforts to meet the more ambitious targets that have been agreed upon at the EU level. We learned about the variety of measures that have been taken so far to incentivise action. For instance, new buildings that perform better than the required energy efficiency specifications can benefit from an increased building factor, in other words, they could add another floor.
Then, we talked about the deployment of electric vehicles on the island and the need to increase the focus on sustainable mobility that goes beyond the electrification of our vehicles. This is significantly important in a country with one of the highest car usage (about 98%), also marking 1.2 car ownership per inhabitant.
Next, we focused on the legal framework around energy communities. We first learned about the progress of the transposition of the relevant European Directives across the EU countries. Then, we focused on the recent developments in the legal framework in Cyprus. To get more inspiration about what can be done in the context of energy communities, a presentation on the progress of other European (island) energy communities followed and sparked a discussion. A presentation on the mobilisation of youth also helped us reflect on what needs to be done to ensure that the energy transition takes everyone on board.
After the lunch break, we focused on good practices from other islands from the EU islands community. We started with a presentation on sustainable desalination, an issue that often remains invisible in energy charts, and a discussion on the specific needs in Cyprus. Then, we continued discussing good practices around matters like community engagement, engagement of local businesses in the islands' energy transition, and technical issues such as energy storage, including the use of Hydrogen.
A central aim of our session was the mobilisation of the local community for Cyprus' energy transition. After this second Energy Academy session, we held follow-up meetings with different stakeholders from the public sector, academia, and civil society, to further empower the interested actors and help accelerate the country's progress towards clean energy and energy efficiency. In this context, we hope to hear more from Cyprus' first energy community soon!
Find the presentations below: