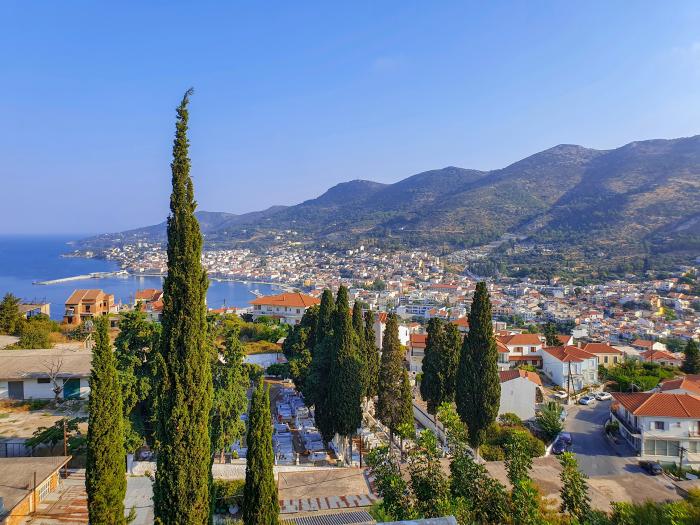 Samos is a Greek island located in the eastern Aegean Sea, south of Chios, north of Patmos, and the Dodecanese, and off the coast of western Turkey, from which it is separated by the 1.6- kilometre-wide Mycale Strait.
In 2020, Samos developed its Clean Energy Transition Agenda (CETA), following the guidelines of the Clean energy for EU islands secretariat. The CETA is a strategic roadmap that sets out the paths that the energy transition in Samos will follow, to be jointly implemented by the local community and the stakeholders.
The second stage (2023-2027) of this plan focuses, among others, on storage systems for the Samos grid, which is non-interconnected to the mainland. The goal of this report is to study which storage options (e.g., batteries, pumped hydro) are feasible from a technical and financial point of view and how they can support the seamless integration of renewable energies into the island's grid. This means that the energy storage system should increase the renewable energy penetration by making better use of the existing and planned RES. Furthermore, it can help to alleviate the grid from the current congestion issues.
Document