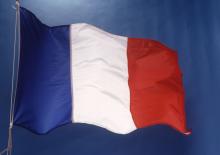 Metropolitan France has nearly 1.300 islands and islets, 891 of which are located in the Atlantic ocean and 123 in the Mediterranean sea (around Corsica). Less than 30 are permanently inhabited. Of the total population of France, 3% live on the islands. This corresponds to 2,280,446 people. France also has 5 overseas territories that are part of the EU: Martinique, Mayotte, Guadeloupe and Réunion are French overseas departments. Saint-Martin is an overseas community. French Metropolitan Islands vary greatly in size, from a few dozen square metres to 8,700 km² for Corsica. Corsica covers 93.3% of the island surface area in Metropolitan France. Corsica is politically one of the eighteen regions of France. It is a territorial collectivity that exercises the powers of both a region and a department. Other Metropolitan islands, such as those in the Atlantic Ocean, do not have an autonomous status but have the rights of other municipalities/administrative units.
Clean energy national targets
The Integrated National Energy and Climate Plan for the France for the period 2021-2030 set a target of 40% for the share of renewable energies in final electricity consumption by 2030, 38% for final energy used consumption for heating and cooling by 2030 and target of a reduction in emissions for the transport sector of 5% in 2030 in comparison to 2015.
Factsheet