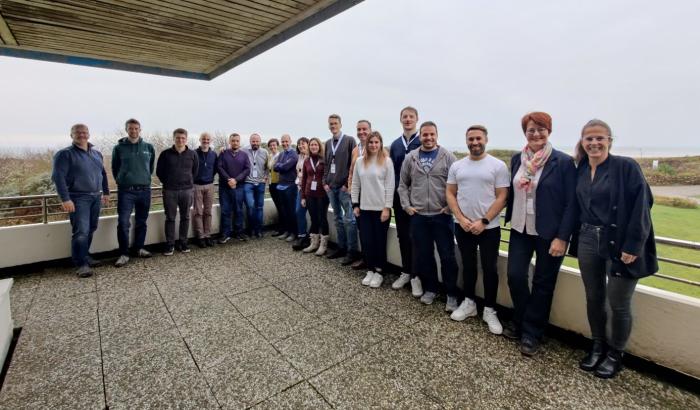 The ISLANDER project has reached a significant milestone with the initiation of the installation phase on the island of Borkum this August. This marks a notable step forward in the project's efforts to introduce advanced energy solutions, contributing to the decarbonisation of the island. The installations include 30 household PV+Li-ion solutions and 3 building PV + Li-ion battery solutions. These systems will be connected to the smart IT platform developed in the ISLANDER project and act as an aggregator and distributed energy resources management system.
A series of detailed preparations, including the transportation of the technology solutions to Borkum, paved the way for this crucial stage of the project. Throughout the planning process, several challenges emerged, spanning from supplier selection to intricate technical aspects. 
Having successfully overcome these challenges, the project is now focusing on the installation work on Borkum. The scope of these installations encompasses roughly 30 residential systems, each boasting a capacity of approximately 4 kWp, complemented by a 13.5 kWh battery storage unit. The residential systems are composed of solar roof-mounted photovoltaic panels, a Li-ion battery system from project partner Cegasa, an inverter, a smart meter, and connection infrastructure ready for its aggregation to the smart IT platform. As of now, these installations are progressing as planned and are expected to be completed by the end of September 2023. Simultaneously, three buildings will be equipped with 20 kWp PV systems and 80.6 kWh of battery capacity, set to be finalized later in the current year.
Once all installations are concluded, a cumulative capacity of 180 kWp PV power will become operational on Borkum, supported by an aggregate battery capacity of around 645 kWh spanning households and buildings. These storage capacities on the island will be further expanded by an H2-based storage system and 5 charging stations for electric vehicles as part of the project, thus contributing to the decarbonisation of the island.
In the next phase of the project, the energy management software, the so-called smart IT platform, will be tested in detail. This testing phase is already underway in one building and promises to further improve the operational efficiency of the smart IT platform.
Country