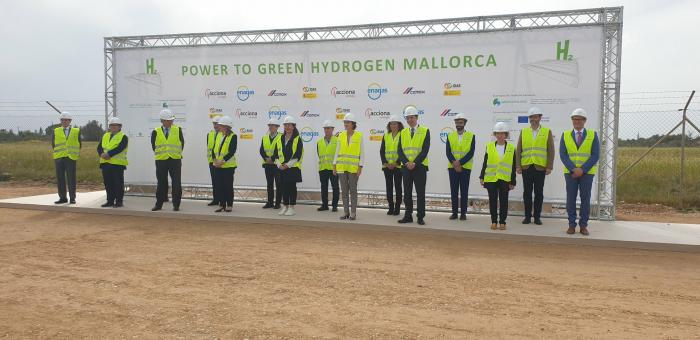 The Third Vice President of the Government of Spain and Minister for Ecological Transition and Demographic Challenge, Teresa Ribera, has inaugurated in Lloseta (Mallorca) the first industrial renewable hydrogen plant in Spain, as part of the Green Hysland and Power to Green Hydrogen Mallorca projects.
The opening ceremony was attended by the President of the Balearic Government and CPMR Islands Commission, Francina Armengol, the Vice President of the Balearic Government, Juan Pedro Yllanes, the Chairman of ACCIONA, Jose Manuel Entrecanales, the CEO of Enagás, Arturo Gonzalo, and the Executive Director of the Clean Hydrogen Joint Undertaking, Bart Biebuyck.
Start-up of the Lloseta Plant
Last December, the plant began start-up tests, generating the first renewable hydrogen molecules and thus positioning itself as the first industrial-scale green hydrogen generation project in Spain. 
Read more about plant here. 
Country