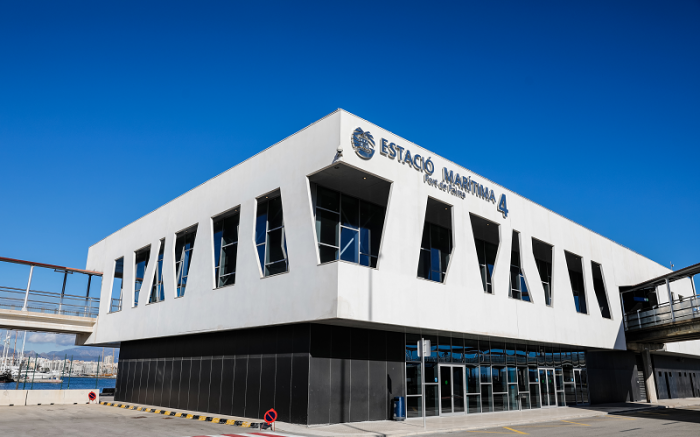 The Port of Palma is one of the 6 Pilot Sites of Green Hysland, managed by partner Ports de Balears (Port Authority of Baleares). One of the Port's buildings will soon be equipped with photovoltaic panels and a green hydrogen battery to provide heat and electricity to the ferry terminal.
The building concerned, the Palma Maritime Station 4, already has the most modern energy-saving measures and accessibility standards in place, with 72% of its water consumption covered by solar thermal panels. Soon, it will be enlarged by up to 3000 m3 in order to expand the services offered to cruise and regular line passengers, with the improvement of the baggage handling area and the disembarkation flow.
The Maritime Station 4 will also become energy self-sufficient, thanks to the placement of a green hydrogen fuel cell and the installation of photovoltaic panels. The PV panels will be installed on the roof and the fuel cell will be fixed to the building to produce electricity and heat.
Read more about the port initiative here. 
Country