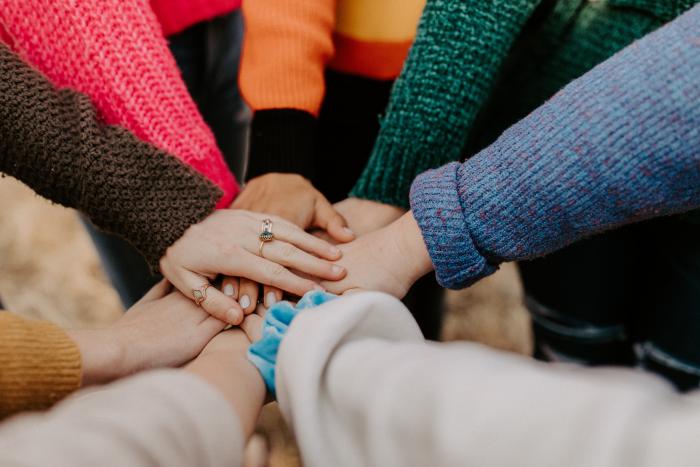 This second in a series of podcasts tells the story of two islands and how they engaged citizens in the clean energy transition. La Palma and Cres-Losinj both managed to include people in the transition by using different means.
Host: Hello and welcome to our podcast "Voices from the Islands: A Journey to a Clean Energy Future for EU Islands". The podcast has been produced by The Clean Energy for EU Islands Secretariat, and I'll tell you more about the Secretariat later. But first, let me tell you about the podcast. Our intention is to try to be useful to you if your island wishes to make the journey to transform to the use of clean energy. In our last podcast, we focused on two very different islands, one starting out on the journey, the other at a very advanced stage. In this podcast, we again take two islands and look closely at the community structures emerging to advance their work. We'll start in La Palma in the Canary Islands, later we'll travel a few thousand kilometres east to an island off the coast of Croatia. 
 So, La Palma is one of Spain's Canary Islands off northwestern Africa. Its rugged, forested terrain is dotted with volcanoes, one of which erupted last year. the islands' income is derived from tourism and also from its banana exports, but a lot of that money leaves the island in energy costs. Once again, John Walsh from Bere Island off southwest Ireland is the interviewer, and he first spoke with Nuria Albet Torres of the La Palma Renovable Project on the island who remembered the start of their journey.
John: Was it 2014 that ye decided that things had to change? What happened in 2014 that ye felt we need to go down a different road?
Nuria: It was about 5 years ago more or less; it was a social movement that was like something has to happen because there is no change. We have to work together with everyone to change things, working with all local municipalities – there are 14 local municipalities attend the Island Council and all the municipalities sign a document to create this energy transition and then the Council of the Islands said ok, so we can start a project and that was about 3 years ago that La Palma Renovable was born. 
John: I come from a small island with only, you know, 180 people. It's always difficult to get everybody to come together for the common good. So, how did ye go about, did ye set up a structure to do that? Is there a community structure that brings everybody together? 
Nuria: Yes, and it's very difficult here also. I think it's very important to focus on the objective and we know that we have a lot of different people, lots of different interests but at the end of the road, everyone wants to get to 100% renewable. We have to find a way to focus on that, not on other things. Often, when people start talking which kind of technology, then we have to focus to the important things and then what we did when we all selected pilots island in projects of the Secretariate for the Clean Energy for EU Islands, there was a pledge that has to be signed and then we decided ok so we will go as wide as possible so as many people or as many organisations as possible, we want them to sign. And we were very careful in the beginning before we started to show pictures of who was signing, to be very sure that the people were very different so that they were like everyone had someone that could identify.
John: And did you feel signing the pledge did people really commit to the journey after that? 
Nuria: Well, yes or no. Yes, because people are really committed to the objectives. The difficult part is that just not signing something you have to do much more and we live in a society like everything is so fast and it's so difficult to change the focus. So, all the time we have been trying to find ways to facilitate to all organisations to do those changes. For example, what we are doing now we are calculating the carbon footprint of the organisations now we are in a process of curating plans for them to be able to decarbonise. 
Host: La Palma has a population of some 80,000 people. As Nuria said, there are 14 separate municipalities and there is an Island Council, so progress requires a lot of cooperation and some help from the European Union.
John: You mentioned that you worked with the Clean energy for EU islands secretariat. Did you do a Clean Energy Transition Agenda? 
Nuria: Yes, we did that. 
John: How did you find that process? Was that helpful?
Nuria: I think it was very helpful in the moment but also even now because it created a really nice memory to refer to, that we can actually get together and work together and it's not only something difficult to do but it's actually really beautiful and fun to get together with other people and create this vision of where to go. So, I think it's something that we often refer to, those processes of creation actually we were talking now that maybe we should start redoing that process. 
Host: Nuria says that when people start working together on a journey towards clean energy, the structures essentially evolve.
Nuria: The structures kind of, they create themselves in the process kind of. Or the needs push the creation of those structures. Now, we have been feeling that we have the need of new structures and now it's when we have been creating these new preparations that take most of the word to action in a whole other way that we haven't been able to do until now. Usually, when you work with such complex systems and people it's very difficult that things work the first time, but we tend to listen to what's happening all the time and modify on the way and then it results in something that you didn't even imagine before. 
Host: There are many reasons why people on an island might support the move towards clean energy, but John Walsh notes that a main reason can be to save money. 
John: On Bere Island where I live, go back to 2012 people felt at the time it would be a good thing to do to save energy and save the planet but now it's becoming a situation where people are saying I can save money here, I want to get involved. Do you find it's easier to get people involved in a community organisation now than it was in 2014? 
Nuria: Yeah, and there are so many reasons why we have to get to 100% renewable because right now all the burning diesel that I said that it's creating 90% of all electricity, that costs money that leaves the island constantly and actually it's in a magnet scale it's income that's coming in the island for even tourism or the banana export that are the biggest parts so it doesn't make any sense in any of the areas what we are doing right now. 
Host: And finally, from Nuria a little bit of wisdom as to how to get governing bodies on your side. 
John: In the Irish islands we can get the communities engaged, we can get academia involved and we can get business involved but we find it hard sometimes to get the government or the public sector involved. So, tell us a bit about that on La Palma? 
Nuria: Ah, yes, it is not easy, but I think it has been key to understand them because usually, we are in the attitude or like we are paying tax you have to solve my problem. But then, when you get to enter the door to administration and see that actually the way administrations work nowadays like there's huge bureaucracy it's like a big elephant that's very, very awkward for them to move anything and you have this understanding and empathy. Then it's much easier to say ok, I understand why you are not doing anything in this sense, maybe it's because you don't want, and you don't know but maybe it's that you don't know how to do it. So, we will help you with this. So, they see us as a help, not as some activists that are there just to complain. 
Host: Wise words indeed. So, John, we talk here and there about a Clean Energy Transition Agenda. Can you tell people what is that? What it's about? 
John: So, a Clean Energy Transition Agenda is a roadmap, which guides the community on their renewable energy journey. The Transition Agenda is designed by the local community, for the local community. On the websites the euislands.eu there is a very detailed handbook called "The Islands Transition Handbook", so that gives very clear guidance on how to develop a Clean Energy Transition Agenda. So, to access the guidebook you can go to euislands.eu/energy-transition-agenda.
Host: John, another aspect of this is the so-called pledge, and when an island decides to go on the journey towards a clean energy future, the relevant groups look at the 6-page document that's the pledge, it gives them a chance to see the environmental realities and gives them a chance to see what it is they are committing to and I think you have a summary of the main points there.
John: Yeah, like the main summary of the pledge. is you know, to ensure that the lead organisations on the island know that they are taking a leading role in the full decarbonisation of the island. They also pledge to ensure that all relevant stakeholders are informed about what's going on and that they know their roles and responsibilities in the process. They also strengthen the Transition Agenda by welcoming all relevant organisations on the island who wish to pledge with the group, and then they ensure that there's a balance and fruitful collaboration across all the relevant stakeholder groups that represent the island. 
Host: Now, let's go to the Cres-Losinj archipelago off the coast of Croatia. Altogether, there are 7 islands but we're centred on the island of Cres-Losinj, population of around 11,000 people and John Walsh is talking first to Ugo Toić who is the Head of the Island Development Agency and a key figure in the move to clean energy.
John: What they'd like us to talk about today is about your Cooperative structure that ye use to get people to work together, so can you talk a bit about that? 
Ugo: When we started with the collaboration of the Transition Agenda, we immediately contacted the local key stakeholders and we managed to involve them and more than 40 of them signed the pledge-
John: Ok.
Ugo: -for the energy transition. So, somehow, we already involved different parts of the society of the island. In the Agenda, we envisaged as one of the measures that we will set up a citizen energy community but at that time the two Directives were already in force, we had transferred these Directives into Croatian law only a month ago adopted the law on the energy market and the law on renewable energies will be enforced next week, I think. So, when we started to talk about energy communities, we didn't know how to set up these energy communities according to the Directives. We knew that one of the characteristics of this community should be that they are not for profit, and we already had some draft of the first law on the energy market, and we saw that they are trying to set up this energy community which should be a legal body, you know, around one transformation unit. The transformation unit is a very low level of organising people because for instance, we have in some neighbourhoods here in the town of Cres a transformation unit with maybe 100, 120 households connected. So, the pool of potential members of this energy community is very limited – 120 households is a very small number of people that you can engage in this energy community.
Host: So, as Ugo has been saying, the challenge for his island is to try to establish structures as legal bodies in accordance with Croatian law and it has taken some time for the EU Directives to be transposed into Croatian law. But now, with greater clarity on that, they have changed their approach. 
Ugo: Therefore, we have opted for another solution. We will set up the Energy Cooperative for the whole archipelago. The archipelago has around 11,000 inhabitants. So, we said out of 11,000 inhabitants we will recruit enough members that are willing to join this community. When we talk about the energy community, it implies that you have some production capacities on your roofs. We don't have so many. So, the idea was around this Energy Cooperative to set Cooperative as a lucrative company, not not-for-profit, and the idea was that the Cooperative will serve as a platform for the investment of local money, a platform to set up a sort of crowdfunding system and people are quite rich or wealthy here in our area we gave good tourism and there is plenty of money in the bank. So, we thought maybe we can activate some of this money that is saved in the bank through some investment project. They will invest through a crowdfunding system in the projects that we will propose, we will be owners of these production capacities, we are talking only about PV here we cannot install wind turbines on our islands so because they are forbidden. So, this would be the first step how to engage the community. 
Host: So, John Walsh wanted to find out about people's ability to join the Cooperative. 
John: If I was coming along and I wanted to invest, if there were people saying they didn't have money, they can still become a member of the Cooperative. Do they get a share of the profits if you sell any of the electricity? 
Ugo: We now just invited people to join the cooperative. The idea was to have 20 funding members of the Cooperative but when the people heard about it, they wanted to become also funding members so, in the end, we finished with 29 funding members of the Cooperative, but we didn't want to extend this number, it was then too complicated to set up the Cooperative Registry and we have now a sort of waiting list of more than 40 people interested to join the Cooperative. Just to join, or to be a founding member. We asked and it is regulated by Croatian law on cooperatives to put the initial basic share of about €130, €140. So, all the people that joined the Cooperative up until now they've just put this share of €140. When we will have the project and we will start to collect money for that project, we will invite people who are already members or the people who express to us the intention to become the members, to invest and probably we will define some range which is the minimum investment and the maximum investment. 
John: If you are preparing say a project using PV, is that your job to prepare it and make the costings, to source the products?
Ugo: Yes and no. We don't have all the necessary knowledge. So, we have in our project pipeline one bigger non-integrated solar power plant on the land, 500kW and we are preparing documents through a Nasoya project. You are familiar with Nasoya? 
John: Yes, we're familiar with Nasoya, yeah.
Ugo: Ok, we got the Nasoya and through the Nasoya we will prepare most of the documentation needed for the technical construction but also for setting up a crowding funding system. 
John: Ok. 
Ugo: And legal stuff. Regarding the integrated PVs, we are talking about the local kindergarten, we are talking about this utility company, we are talking about some private business companies that have roofs. There is another project here going on in Croatia that provides technical assistance for developing the documents needed to install such PVs on the roofs. So, we approached them, and we proposed them already 4 projects, they are quite busy but I hope that we will get at least the first draft for one project, see and analyse and that we will be able in the next few months to invest in the first project. 
Host: At the moment, there are about 5 people on the island team charting the way to a clean energy future. Ugo's colleague Franjo Toić, with no relation, stresses that their vision is wider than just the production of energy.
Franjo: And it's not only about the solar PVs, it's about the waste management, it's about many, many other things that many people still are not very aware of the problems and the activities that could be done in the future. We are trying to promote even wider this energy transition idea. Even if you go to the café bar, and for example, you can buy here on the island while drinking coffee you can get this water which is based or from France, it's enough to say no I wouldn't like to take this bottle of water because it is not from Croatia, the CO2 impact is bigger and so on and so on. It's quite a bigger idea. But regarding the Cooperative at the moment, we are focused on the PV since we have a lot of solar days here in Croatia and on the islands. 
Host: So, they have an immediate focus on developing more solar panels but also plans to try and get more sustainable transport options. 
Ugo: In Kirk, Cres and Losinj these three islands we are connected by car ferry with the island of Kirk. So, this is also one geographical or transport unit, let's say. They already started a bike-sharing system, and we would like to expand this bike-sharing system to the island of Cres and Losinj to become part of the same bike-sharing system. We are trying to do the feasibility study for a car-sharing system also for the three islands. 
Host: They're even looking in the future at the possibility of using organic waste from the archipelago to make hydrogen. So, let's have Ugo talk about his team.
Ugo: Now, regarding local municipality, we have two municipalities Cres and Losinj. So, when we started the elaboration of the Agenda, I work for the local Development Agency, which is called Island Development Agency. Island Development Agency is a public company owned 50% by the municipality of Cres and 50% by the municipality of Mali Losinj. So, indirectly we are already involved with the municipality. Then, when we set up our energy transition team then we included in the team some people from the utility companies, so the two municipalities are contributing to our activity mostly through people that work in our team and we have now also a Transition Manager is employed by the Island Development Agency so in total we are 5 people working on the energy transition and we are also involved private persons in the management of the Cooperative. 
Host: So, just 5 or 6 people at the moment working to create a clean energy future for Cres-Losinj, an island that's over 100km long. Is it a big challenge to communicate with people? We'll give Franjo the final word.
Franjo: Even though it's quite wide and it takes a lot of time to travel from one island to another, people communicate and basically everyone knows everybody and everything which sometimes is good and sometimes is a bad thing, but I think the ones who live in small communities, you know what I'm talking about. So, if one good thing happens everyone will find out easily and immediately probably, but if a bad thing happens it's hard to be in that skin!
Host: Indeed, Franjo. So, we've been listening to some of the experiences of people working hard on their journey to a clean energy future. People on islands off the coast of Croatia and an island off the coast of Africa. It's very clear the journey involves complicated and diligent cooperation between people on all levels of society, but the good news is that there's always help available from the Clean Energy for EU Islands Secretariate. 
You've been listening to "Voices from the Islands: A Journey to a Clean Energy Future for EU Islands". We'd like to thank Nuria Albet Torres and Ugo and Franjo Toić and the interviewer John Walsh.  
The Clean energy for EU islands secretariat and this podcast are an initiative of the European Commission made possible through European funding. To learn more, or to join the action, why not check out our website, the address is clean-energy-islands.ec.europa.eu. I'll say that again, so if you have a pen it's clean-energy-islands.ec.europa.eu. And if you do, you'll see we're effectively a one-stop-shop for Europe's Island communities transitioning to clean energies. Whether you're looking to connect with other island communities, perhaps technical experts, if you need support on project development or if you're just looking for practical materials to help you advance the transition on your island, you'll be in the right place. Thank you. 
Islands