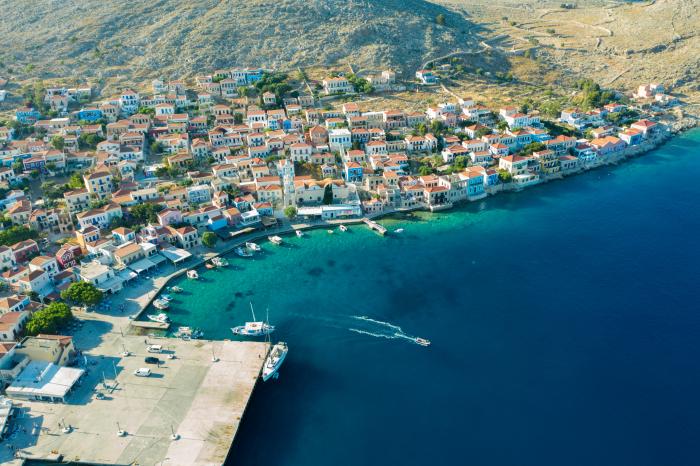 The Municipality of Halki and the Energy Community of Halki have been selected for the second round of technical assistance under the Electryone project, provided by the Clean Energy for EU Islands secretariat. The study focuses on three main tasks.
Firstly, it aims to determine the technical feasibility of electrifying the current fossil-based ferry transport system. An overview of electric marine transport and relevant case studies is provided, followed by an assessment of Halki's ferries and their potential for electrification. The results show that by electrifying and hybridizing the marine transportation, 2.4 GWh of marine gas oil consumption can be saved annually, resulting in a reduction of 650 tons of CO2eq emissions.
Secondly, the study analyzes the wind energy potential of the offshore zone between Halki and Alimia. Floating offshore wind turbines are considered due to water depths and visual impact concerns. A layout with ten turbines is proposed, capable of producing around 180 GWh annually with a capacity factor of 31.2%. The cost of floating offshore wind is projected to decrease significantly in the future.
Lastly, the energy system of the island is modeled using Homer Energy. The inclusion of offshore floating wind and a battery storage system is evaluated, but the results indicate that installing additional solar PV capacity is the optimal solution considering the island's electricity demand and production. The cost-effectiveness and the potential for energy export are considered in the analysis.
Overall, the study provides valuable insights into the electrification of ferry transport, the wind energy potential, and the optimal energy system configuration for Halki, taking into account financial viability and sustainability factors.
Document