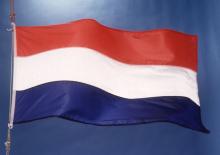 There are 5 inhabited and 3 uninhabited Dutch Wadden islands, with a surface ranging from 40 to 169 km². The 3 of 5 inhabited Dutch islands are in the Caribbean Netherlands: Bonaire, Saba, Sint Eustatius, with a surface ranging from 13 km² (Saba) and 294 km² (Bonaire). Of the total population of the Netherlands, 2% live on the islands. This corresponds to 364.559 people.
Clean energy national targets
The Dutch government aims for 16% of all energy used in the Netherlands to be sustainable by 2023. The Integrated National Energy and Climate Plan for the Netherlands for the period 2021-2030 sets the target for renewable energy in the electricity sector at 74.4% for 2030. Targets for renewable energy in heating and cooling have not been mentioned.
Factsheet