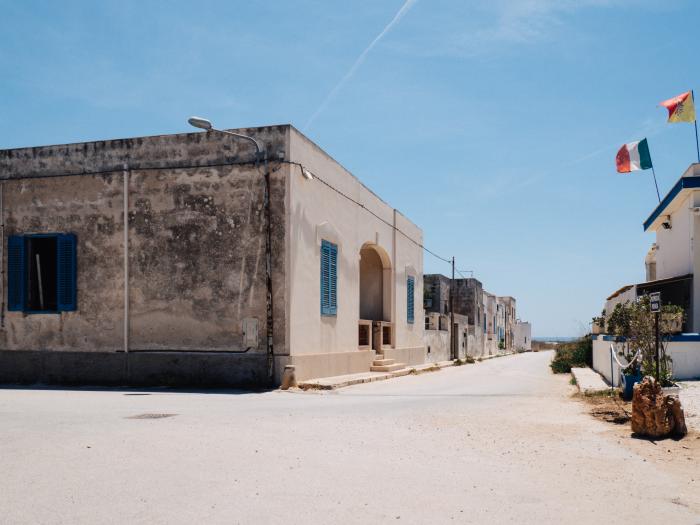 Island facts
Interconnection
Local grid
Secretariat engagement
Pilot or pioneering island
Pledge
Technical assistance
The Egadi Archipelago, composed of the islands of Favignana, Levanzo and Marettimo, is a group of islands located on the North-western coast of Sicily. The population of the whole archipelago is not distributed equally, Favignana is the larger island, i.e., the administrative centre, with 3,407 inhabitants, Marettimo has 648 inhabitants, while Levanzo is the littlest of the three with 208 inhabitants.
The islands' economy turns around two business sectors mainly, the fish sector and the commercial one, this last closely belonged to the touristic season. Indeed, this vocation reflects itself in a very wide fluctuation of the resident citizenship with peaks of about 90% in the summer.
Energy production on the Archipelago
Favignana, Levanzo and Marettimo are not interconnected with the mainland and neither among themselves, each Island has a local DSO that provides electric energy using diesel plants. In the last years, the Municipality of Favignana has strongly pushed several clean energy-oriented projects. At now, the whole archipelago hosts about 300 kW of photovoltaic power only, since the regional regulatory framework forbids the establishment of any wind power plants. However, the Municipality is spending much effort to increase the RES penetration in the archipelago electric mix. Hydric procurement is provided with a mix of sources, e.g., through a submarine pipeline connected with the mainland for the islands of Favignana and Levanzo. Instead, Marettimo is refuelled through tanker vessels. These integrate the demand of Favignana and Levanzo during the summer.
The connection between among the islands and with the mainland is provided by two ferries companies taking about 30 minutes for each travel.
On the islands, the transport system is virtuous, indeed, the use of bicycles is extensive, especially in summer, and public transportation is provided only for Favignana. The Municipality has established a Sustainable Mobility Plan to promote the use of clean transportation. 
Many plans are currently in action for the upgrading of public buildings, establishing photovoltaic plants on the roofs and innovative cooling and heating plants. 
Although, most private buildings are heated through GPL yet.
Clean energy transition
The Egadi Archipelago is committed to clean energy policies from far, there are several project-oriented to a wide RES penetration in the electric mix, i.e. PRISMI project aims to establish a toolkit that supports the development of clean energy strategies. 
In addition, through "Sole e Stelle Delle Egadi" the Municipality of Favignana, under the financing of the Italian Ministry of Environment, has increased the number of RES plants located in public buildings. At now, the archipelago leads a working group, composed also by the three locals Dso, that aims at the establishment of a Clean Energy Transition Agenda posing ambitious but achievable targets, among these the complete decarbonisation of the whole archipelago. 
A clean energy transition journey should involve the social community and the local stakeholders, due to this, the working group are strongly pushing to their engagement scheduling future public meetings to harvest their suggestions and ideas.