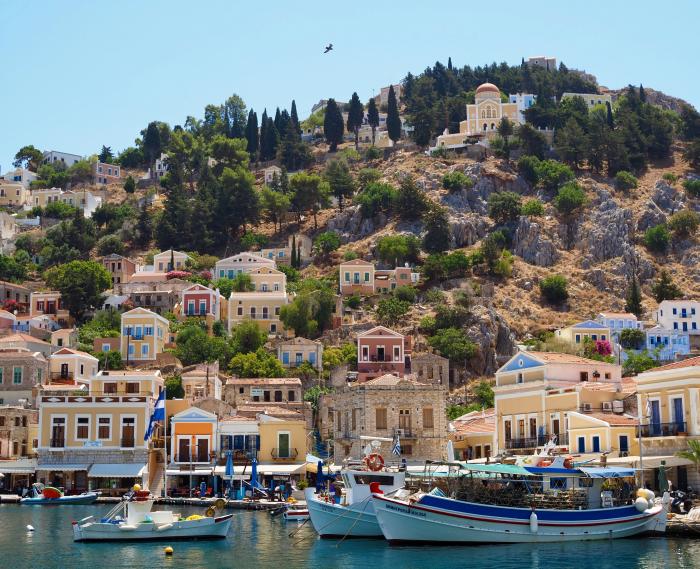 Island facts
Interconnection
Local grid
Secretariat engagement
CETA
Pledge
Technical assistance
Symi is located in the South-east Aegean Sea. It has a population of about 2,650 people. During the tourist season, there are approximately 20,000 tourists on the island. Symi's main economic activities are tourism and fishing. 
Electricity supply
The main energy source is a powerplant using petrol engines to generate electricity.  However, there also are renewable sources on the island. There is a ferry to and from the island, to get to Rhodes, it takes about 1 h and 12 h to Pireaus.
The island's population usually travels by bus, bike, and car. The main source of energy consumption is the buildings on the island, which consume a lot of energy for heating and cooling. 
Clean energy transition 
Symi has a plan for the transition from petrol to clean energy sources. 
Documents