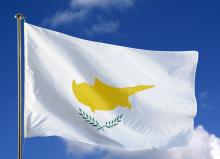 Cyprus is the third largest island in the Mediterranean, after Sardinia and Sicily. It has a land area of 9,251 km². The total population of Cyprus is 888,000 people. Cyprus is a unitary presidential republic, the island is thus governed at a national level.
Clean energy national targets
As determined in its Integrated National Energy and Climate Plan, Cyprus key objective in the RES target towards 2030 is to achieve at least 22.9% RES in final energy consumption. Even though, in 2019 the RES share in the electricity sector was only 9.8%, Cyprus expects to increase the share of renewables in the electricity sector to 30.3% by 2030. For the heating and cooling sector, Cyprus foresees a target of 39.4%. In the transport sector, Cyprus plans to achieve 14% share of renewable energy by 2030.
Factsheet