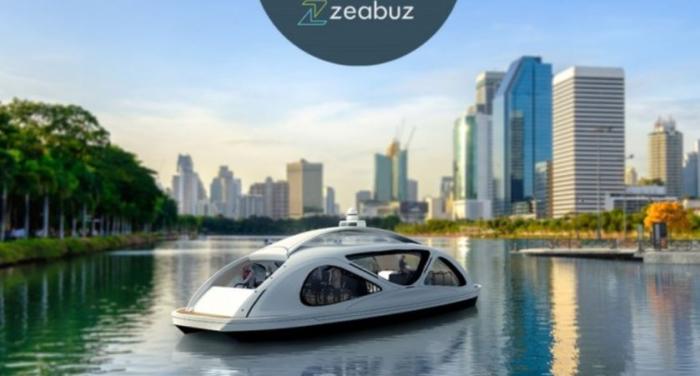 EIT Urban Mobility decided to embrace the future of urban waterways by investing in Zeabuz, a Norwegian company revolutionizing urban waterways with sustainable and cost-effective transportation solutions.
How does Zeabuz work?
Zeabuz develops innovative solutions for unmanned, zero-emission passenger ferries that operate seamlessly 24/7 in urban areas. Their business objective is clear: revitalizing urban waterways with cost-cutting waterborne mobility solutions through autonomy-as-a-service, benefiting both mobility and ferry operators.
Zeabuz's mobility network offers transformative benefits for urban transportation:
Frequent Departures: Waiting times for ferry departures are eliminated with Zeabuz. The network ensures that people never wait more than a few minutes for the next departure, providing a seamless and efficient travel experience.
New Connections: Zeabuz opens up new connections across waterways, creating shortcuts that reduce travel distances, save time, and enhance connectivity within the city. This improved accessibility boosts efficiency and enhances urban mobility for residents and visitors.
Flexibility: The Zeabuz mobility system is designed to be adaptable to changing demands. It allows for route adjustments, changes in docking locations, and vessel reconfigurations, ensuring optimal service coverage and meeting the evolving needs of urban transportation.
Cost Efficiency: Zeabuz's mobility system offers cost efficiency from environmental, time, and economic perspectives. With reduced energy consumption, shorter travel times, and optimized operations, the system provides a sustainable and affordable transportation solution for both operators and passengers.
Find out more here.