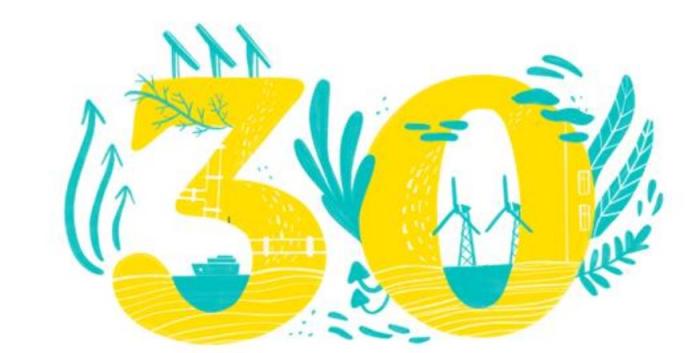 The third phase of the EU islands secretariat has started and we are delighted to continue supporting island communities with their energy transition in the next four years.
Under the slogan 30 for 30, the EU islands secretariat will work towards 30 renewable energy islands by 2030. We have a lot of activities planned for the next years.
Our technical assistance will be featured more prominently with an expert network of more than 100 experts available, covering not only the power sector but also local engagement, transport, heating and cooling and pockets of industry.
Upcoming workshops and training will allow for island-to-island exchange, on the islands. We will weave them into the 30 renewable energy islands to enable active and peer-to-peer learning by bringing stakeholders, follower islands and experts together.
Our communication will go local, uniting islands at EU-wide events, connecting through social media engagement and making islands the face of the Clean energy for EU islands initiative in videos.
We will be updating the regulatory inventory. Based on the inventory, the study on the improvement of grid capacity will go deeper into the matter to remove this common barrier to renewable energy development on islands.
In short, we stick to our motto Explore, Shape and Act and move more to Shape and Act as the secretariat progresses. And we already have one top activity for you – Join us for this year's EU island forum in Estonia on 7 and 8 June, where our technical assistance call will be launched.