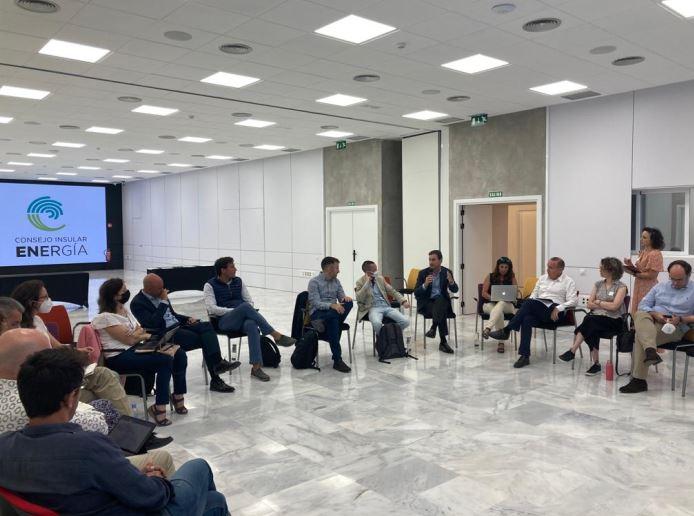 The Clean energy for EU island secretariat hosted its first of seven National Stakeholder Meetings on 21 June 2022 as part of our efforts to identify legal and regulatory barriers to clean energy transition on EU islands, and, more importantly, formulate and discuss solutions on how to overcome these barriers.
The meeting took place in Gran Canaria with representatives from the national level such as the Regional Ministry of Ecological Transition, Fight against Climate Change and Territorial Planning (MITECO), IDAE, REE, Endesa, as well as stakeholders from the islands such as Cabildo de Gran Canaria, Oficina de las energías renovables - Tenerife, Balearic Institute for Energy, ULPGC (Universidad de Las Palmas de Gran Canaria), La Palma Renovable, Oficinas Verdes de Canarias, Consorci de Residus i Energia de Menorca - Consell Insular de Menorca,
The barriers to renewable energy penetration on islands were further narrowed down and discussed. Best practices on frameworks for #storage and demand response were analysed, which are particularly relevant to reducing islands' dependence on gas and other fossil fuels. Lastly, permitting issues - ever more present on islands - were tackled with some of the solutions proposed by the RePowerEU. 
After a day of working sessions, the participants of the National Stakeholder Meeting Spain continued with several site visits: a desalination plant entirely powered by wind energy; that produces water for agriculture the  Oceanic Platform of the Canary Islands (Plataforma Oceánica de Canarias (PLOCAN)) to learn more about the marine energy technologies that are being tested there, and the Barranco de Tirajana Power Plant (Endesa) to see what investments would be needed to make the thermal fleet more flexible in order to incorporate the increasing amounts of renewable energy deployed on the Canary Islands.
We would like to thank the CABILDO DE GRAN CANARIA, the ULPGC (Universidad de Las Palmas de Gran Canaria) and Institución Ferial de Canarias (INFECAR) for helping us organising this meeting.