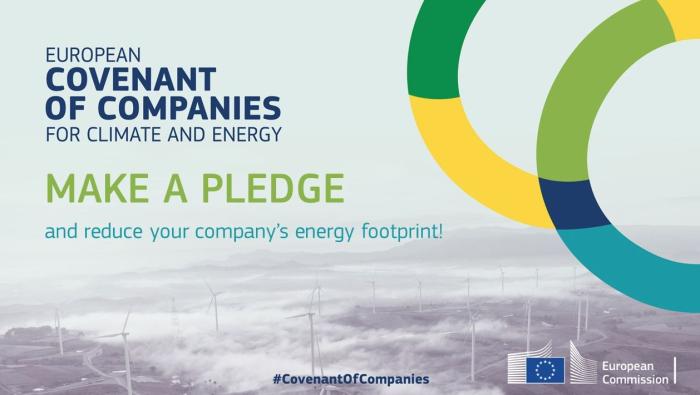 The Covenant of Companies recently launched a brand-new pledging scheme that supports European companies on their decarbonisation journey. By making a pledge, companies commit to taking climate action and reducing their carbon emissions.
In return, the Covenant offers them – free of charge – the knowledge and support they need to carry out these measures including a suite of advisory services to help prepare for a net zero future. The Covenant's guidance aids companies in defining and then implementing emissions reduction goals that are manageable, attainable and aligned with their level of ambition.
In addition to paving the way to a net zero future, companies will receive:
⚙️ Practical, step-by-step guidance and technical assistance
💸 Advice on energy saving costs
📉 Measurement of their carbon footprint
⚡ Support to boost their sustainability measures
Applicants will also be recognised for taking climate action and awarded a Bronze, Silver, or Gold Seal of Approval, depending on the magnitude of their efforts.
Companies of all sizes, from all sectors and from all EU member states are eligible to make a pledge with the Covenant. Technical Assistance will be available in Dutch, English, French and German and to a limited extent in Bulgarian, Lithuanian, Romanian and Spanish.
So, ready to sign up for the Covenant of Companies and join a community of environmentally-conscious businesses across the European Union?
Click here to pledge and commit! For more information, please visit https://covenant-of-companies.ec.europa.eu/ or follow #CovenantOfCompanies on social media.