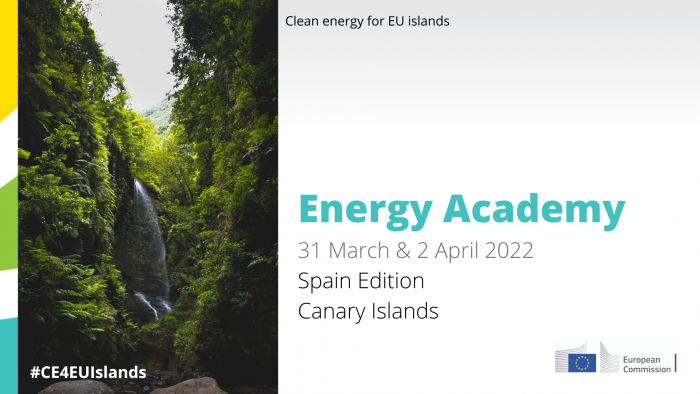 On 31 March and 1 April, the Energy Academy Spain Edition took place on La Palma focusing on the energy transition on the Canary Islands.
The Regional Minister for Ecological Transition, Mr. José Antonio Valbuena, was there, as well as the Director of IDAE, Mr. Joan Groizard to discuss the Recovery, Transformation and Resilience Plan of the Spanish government. 
What if La Palma runs out of petrol in 5 years time? That was the question stakeholders discussed during the workshop with La Palma Renovable on the Canary Islands on day two. IDAE presented all the funding options available for the energy transition thanks to the Next Generation EU funding. The Clean energy for EU islands secretariat's project director Jan Cornillie and regional partner Pau de Vilchez participated in the workshop.
Read more here.