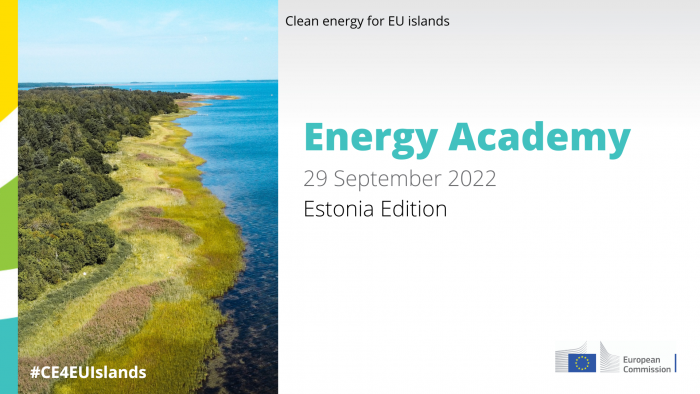 On September 29, the Clean energy for EU islands secretariat visits Estonia for the organisation of the Estonian Energy Academy in Hiiumaa. Following the first online session, in this in-person session, the secretariat joins forces with the Samsø Energy Academy to host a workshop for citizens and stakeholders of Hiiumaa.
The aim of the workshop is to discuss the concerns of the Hiiumaa island community for the future in the current landscape and what tools and clean energy solutions could improve the local economy and the living conditions on the island. In the workshop the best practice of the community-driven energy transition of the island of Samsø, Denmark will be shared, along with other experiences of other European islands engaging in their energy transition. The workshop is open for participation to all registration is required.
A draft agenda can be found here.
Register here. 
The event will be held in Estonian without translation.