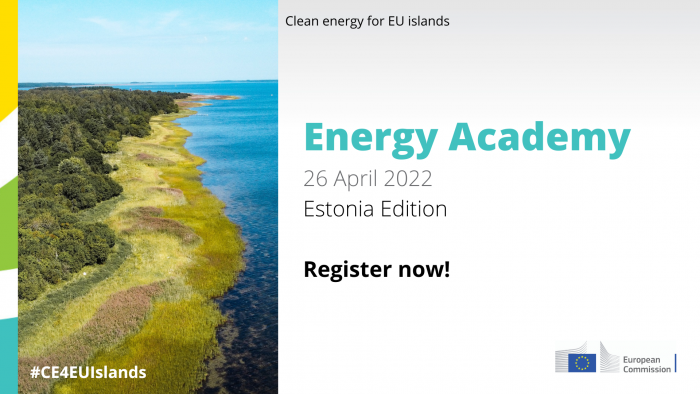 On April 26, the Clean energy for EU islands secretariat organises the Energy Academy focusing on Estonian islands. The secretariat team aims to help islanders to select, evaluate, execute, and communicate about energy transition projects through a series of Energy Academy sessions.
The event will be held in Estonian without translation.
Find the Agenda here. 
Register now, there are only a limited number of places.
The event will take place in online. 
Register here.