The Clean energy for European islands initiative aims to help islanders embrace renewable energy and energy efficiency, create jobs and economic growth, and reduce greenhouse gas emissions. By joining the Initiative, you become part of an EU-wide community of islands and experts working on the island's clean energy transition. Being part of the Initiative will allow you to access expert support and learn from the transition projects and processes of peer islands.
The EU islands secretariat invites and supports island communities in developing and implementing a vision for their clean energy transition in a way that brings together all relevant actors on the island - including civil society organisations, local authorities, local businesses and schools/universities. 
 

What is the pledge?

The Clean energy for EU islands pledge is designed to formalise the commitments between the different stakeholders involved in the transition to clean energy systems on EU islands, consolidating the journey for all involved. By signing the pledge you commit to following an approach that actively engages all relevant stakeholder on your island, including citizens, local businesses, schools and universities. This approach will ensure the support from your entire community, this accelerating the transition process and making it more effective and long-lasting. Additionally, islands that have signed the pledge will be added as an island to the Clean energy for EU islands website and gain the attention of other islands, stakeholders and European organisations. The pledge can be the first step towards the clean energy transition of an island. 

Find out which islands have already signed the pledge here.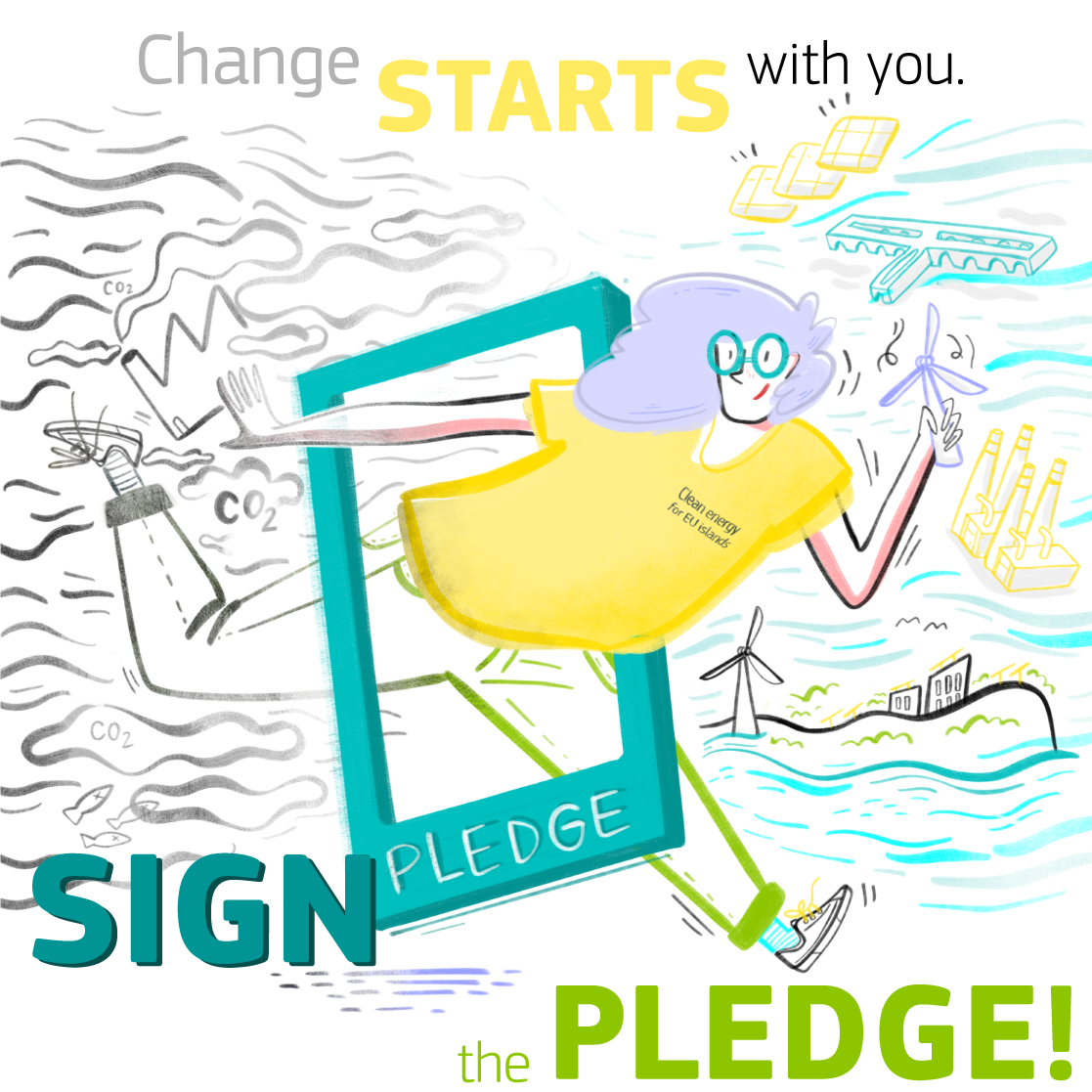 Requirements
a minimum of two stakeholders must sign the pledge, one of them must be a public authority, New signatories can always be added (local authorities, citizens' organisations, local business associations, schools/universities)
eagerness to support your island's clean energy transition process 
motivation for change
Join the Clean energy for EU islands initiative
The first step is to send us your pledge. Templates are available in multiple languages on the bottom of this page. If you want to know more about the benefits of joining as an island,please find an infographic here.
Return your completed island pledge to info@euislands.eu and we will liaise with you for further onboarding to our platform!